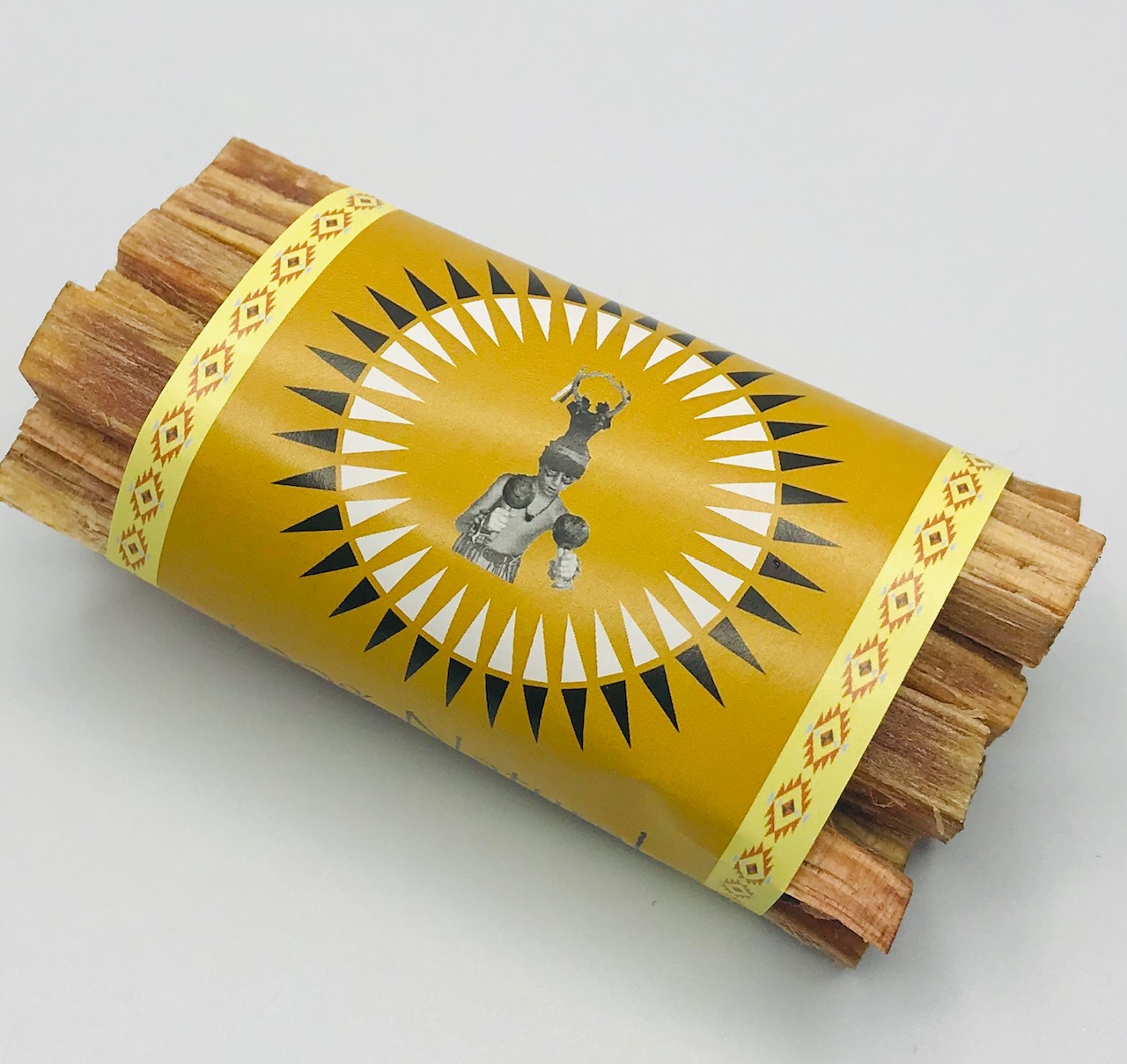 The word Ocote comes from the nahuatl language Ocotl, which means "Tea from a pine tree" Its the very heart of an old pine tree. This resinous wood retain a very strong aroma, when burned, it has a similar scent as copal.
Ocote is a natural combustive often used as a fire starter, but with a very unique characteristic, it releases a mystical aroma.
Use these wood sticks instead of charcoal when burning: herbs, resins, cones etc.
Ocote is commonly used by indigenous people during ceremonies and prayers.
Natives have use these woods for thousands of years.
Approximately 12 sticks per bundle, each stick measures about 4 inches long and weights about 4 ounces per bundle.
These sticks are cut with traditional had tools and randomly packaged.
Pinaceae species, also known as Pinus Montezumae, develop a yellow dark brown wood at a very old age, therefore, real ocote is only found on trees that have fallen naturally from old age.